1. Erik Von Detten
Best known for getting hearts pumping in the Disney movie, "Brink!"   Yes, that movie was so great it came with the proper punctuation for it.  What was not to love about him?  He was a straight up, bad ass – I mean who doesn't find the leader of an inline skating group attractive?  Then continuing on his bad ass streak, showing up in "Princess Diaries" no one even cared that he was a fame-whore.  Who wouldn't be with a hair flip like that?!?
2. Justin Timberlake
I forgive you for all your bad hair/fashion/relationship choices.  You will always be my #1
3. Donald Faison
There was something about Donald that made me jealous of Dionne in "Clueless."  He had swag even with the braces, honestly, I am willing to admit it.  Can we also take a moment for silence his role in "Remember the Titans," a movie that Donald is swoon-worthy in and wrecked my heart as a teenager with it's moving story and attractive cast (young Ryan Gosling).
4. Ryan Cabrera
I blame my Ashlee Simpson phase for this one, in which I thought Ashlee was my spirit animal and understood my teenage angst – yes, Ashlee Simpson.  The school of the hard knocks, for sure.  But Ryan Cabrera's songs were sultry and full of love (he also had amazing spiked frosted hair!) and if I wished it hard enough I thought I could just morph into Ashlee…and into Ryan's arms.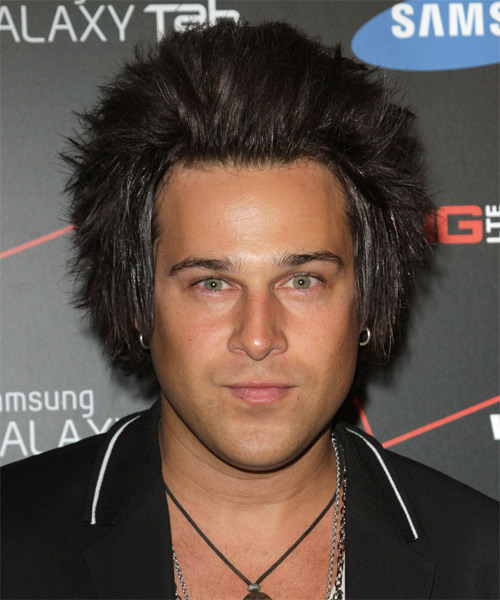 5. Barry Watson
Something about a good church boy to get your blood boiling.  Am I right?
6. John Stamos
I mean as if this even needs to be discussed.  John Stamos aka Uncle Jesse – the most flawless man ever.  Clearly good with kids, has his own catchphrase, AND can sing – what more can a woman want!?  Seriously though, back then and today Stamos remains to be an ageless hunk.
7. Leonardo DiCaprio
Titanic.  Enough said.
8. Sean Patrick Thomas
A smile that made my teen heart go weak at the knees AND he can dance…sold.  He  played the all around good guy in "Save the Last Dance," who ended up with Julia Stiles (mehhhh).  He made my teen heart race the way he cared for his nephew and wanted to go to medical school to be a doctor – comonnn.  Let's also not forget Sean in "Cruel Intentions" as Ronald – a movie in which my friends and I would sneak to watch in our basements and felt totally bad-ass doing so because it was basically a sex movie (gasp!)
9. Devon Sawa
I think most girls would say that "Casper" was the movie they fell in love with Devon, but for me it was all about "Now & Then."  He put on the front with his brothers but in the end, this Wormer was just a sweet boy.
20. JTT
Because he looked like every kid I had a crush on in my class and the only reason I wanted to watch "Home Improvement."