1. CORNFIELDS. This is what you'd see for hours throughout your drive to school.
2. And cotton fields.
3. Urbana, IL is the proud host of the Sweet Corn Festival.
4. If your school is not in a metropolitan area, the closest thing to civilization (read: an actual city) is at least an hour away.
5. Also, the bars are filled with creepy townies watching you shake it on the dance floor.
6. And your "college town" consists of one strip of bars, mediocre shopping places, fast food and bookstores all within walking distance.
7. Spending your Saturday afternoon at Walmart/Target because there's nothing else to do and the closest mall is 10 miles away.
8. People are friendly and say "hi", even if you don't know each other.
9. People say they're from Chicago, but are actually from the 'burbs. THERE IS A DIFFERENCE.
10. If you're from Chicago/the 'burbs, you get in heated debates with people from central Illinois and St. Louis, especially about sports teams. Cubs vs. Cards, anyone?
11. There are lots of cowboy boots/hats and country music. It's not surprising many schools will dedicate one night of the week as "Country Night".
12. Only in the Midwest do you experience four seasons in one week.
13. Fall is the best season.
14. Whether with your sorority/fraternity or a student organization, fall signifies barn dance season.
15. And if you're not involved with any of the above, you beg your friends to take you so you can enjoy cheap beer and country music.
16. At the University of Illinois at Urbana-Champaign, Loretta the Chex Mix Lady is practically a celebrity.
17. But fall is only two months, and winter is THE WORST.
18. It's so cold, you'd consider catching a ride (or driving if you had a car) two minutes to class instead of waiting for the bus.
19. You see people tiptoeing across campus on the ice so you hope nobody sees you slip and fall.
20. So then you're 10 minutes late to class because of the "inclement weather".
21. You walk through buildings that are totally out of your way to get from one class to another because it's too cold to walk across campus.
22. You wait in line on Thirsty Thursday even when it's 15 degrees out. You're not getting $1-you-call-its in the real world.
23. But you don't bring your coat because where are you going to put it?
24. So you'll see freshmen waiting outside in those skintight American Apparel dresses and heels shivering and waiting to get in.
25. Drinking+ice=lots of broken feet.
26. Using sand to melt the ice because your school ran out of salt.
27. Praying for class to get cancelled when Mother Nature dumps 8+ inches of snow the night before.
28. Only once in a blue moon will the school actually close because of it.
29. Winter is so long that spring doesn't exist.
30. Which is why you live for football and basketball season.
31.  As the temperature drops, you watched football games in 5436 layers because it's just too damn cold.
32. But you're a loyal fan even when your team sucks, so you brave through the elements.
33. Your marching band is just as entertaining (if not more) than the game.
34. UGG boots are practically staples (though not recommended for walking on the ice, trust me). Guys, break out the Timberlands.
35. As are any North Face apparel.
36. Seeing tractors driving down the side of the highway is about all the interact with any other vehicle you'll get on your way to school.
37. Tractors are the cars that are "showcased" in the middle of the mall.
38. When you think of Midwest schools, The B1G (that's BIG TEN) comes to mind.
39. And you get annoyed when anyone asks you why they're adding more teams. Um, Rutgers and Maryland are on the east coast, and Nebraska is too far from the Midwest to be considered.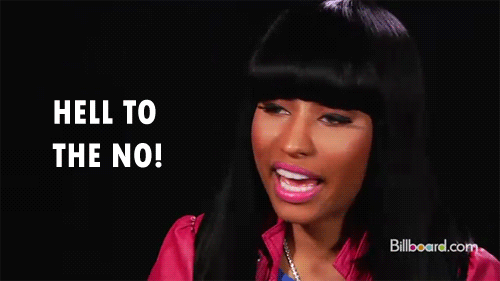 40. It's THE Ohio State University, not Ohio State.
41. When someone asks about the University of Miami, you think "Ohio", not Florida.
42. You know what a "coastie" is.
43. Going to the lake is the best way to spend Labor Day weekend.
44. You crave Portillo's/Culver's all the time. Cake shakes and custard, omg.
45. You've been to one of the following: Unofficial St. Patrick's Day, Little 500, Mifflin Street Block Party, Dillo Day, Green Beer Day.
45. Burnett's and Natty Light are your drinks of choice.
46. Despite the endless supply of corn (and winter), there's no place you'd rather go to spend the greatest four years of your life.