'Gilmore Girls' has been off the air for nearly a decade, but that doesn't mean any of its fans have truly moved on (I clearly haven't). I was so ecstatic when I heard they were coming out with new episodes that I decided to re-watch the whole series, and that means the drama is still fresh in my head. Including the intro song, that seems to never go away. "Where you lead…"
While I'm excited for the reboot, I'm extremely nervous because it's only 4 episodes. That means there are only 4 chances for one of my long lost favorite shows to answer all of the questions I've had since the show went off the air in 2007.This revival has been so hyped up, it would be a shame if it ends up being just another show remake that fails to meet expectations.
Here are the five most pressing questions I need answered come November 25th, when 'Gilmore Girls: A Year in the Life' hits Netflix.
---
1. Who does Rory choose?!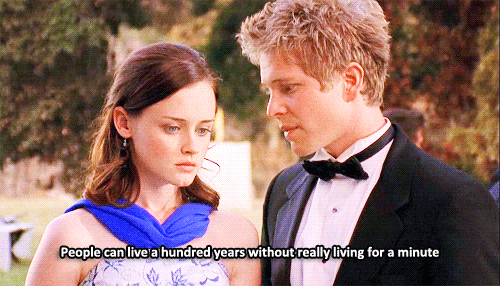 This is the most obvious question, but seriously, who will she pick? I'm not sure who's team I'm on. Part of me loves Jess because of his broody/literary sexiness. And I also think Logan is a great contender – even though he proposed to her in the worst way possible. But we can't forget about Dean, will she go back to her high school sweetheart?
2. Is Lorleai still single?
This was one of the most frustrating parts of re-watching the series for me. Her love story is all over the place, which I guess is "realistic" to some extent. But is she destined to pick apart each relationship and never be truly content? In the end we leave with a big question mark with Luke. Don't get me wrong, I love Luke. He's genuine and a fiercely loyal guy. But do they have too much baggage? And what about Christopher? Is he just out of the picture forever?
3. How is Richard's death handled?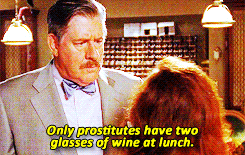 He's had a few close calls with heart problems on the show, and unfortunately he has since passed IRL. I'm interested to see how they handle his absence, and how Emily will go on without her longtime love. Richard was one of the most underrated characters. He and Rory had a wonderful relationship and I loved his old-fashioned ways. He will certainly be missed in the upcoming revival.
4. Can't we all just get along?
A lot of times Richard helped to neutralize the situation between Emily and Lorelai, so what happens now? Are Friday night dinners still a part of their lives? I hope that Emily and Lorelai have found a way to bridge the gap in their relationship.
5. What's up with Sookie?
She's arguably the most successful Gilmore Girls alum, so it was upsetting when she wasn't immediately involved in the remake. I know they had to fit into her already swamped schedule, so how significant will her role be in the upcoming episodes? I loved Sookie and her craziness, so I hope she's involved in more than just a short cameo.
---
What will Stars Hollow look like ten years after the emotional ending? I'm tearing up just thinking about getting to see Lorleai and Rory's banter and where the cast will take us along this new journey. Who are you most looking forward to seeing again?