SPOILERS AHEAD!
It's the age of revivals and nostalgia. All of our favorite shows and movies are getting to come back onto screen and indulge us furthermore. So it only seems fair that we get a Gossip Girl revival, right? Recent rumors indicate that it could be a possibility.
The show ran for six seasons from 2007 to 2012, delivering drama and scandal from the Upper East Side every Monday night. Since then, there have been talks for a movie based on the popular book series by Cecily von Ziegesar. But Taylor Momsen, who played Little J, and Chace Crawford, who played golden boy Nate Archibald, both said they weren't too keen on a comeback as it would tarnish the series. Previously, Ed Westwick, aka bad boy Chuck Bass, also refuted revival rumors. He stated that many of the actors were busy with their own projects – doing blockbuster films, becoming parents, or going into music – and simply didn't have the time.  His on-screen love interest, Leighton Meester aka Queen B, agreed, stating a simple, "nope" when asked about a revival.
However, it seems Blake Lively, who played none other than Serena Van Der Woodsen, is all about it. I don't know," said Lively in an interview. "It would be fun. We had such a great time doing that I think we all would really enjoy that."
Also adding fuel to the fire was Sebastian Stan, who played the troubled Carter Baizen."I don't know what the rest are up to, but I'd be down," said Stan. "Why not?"
I, for one, would love a revival. This show was one of my favorites during high school, and I still watch it on Netflix like it's nobody's business. I was sad when it had ended, and both happy (endgame Chuck+Blair, YAS!) yet confused (Dan was Gossip Girl?!) with the finale. I'm sure I wasn't alone as the reveal of Gossip Girl's true identity shook up the Internet. It seemed for days, afterwards, that people were talking about how none of it really made much sense.
Here are eight questions the writers of Gossip Girl need to answer if a revival, in fact, does happen.
---
1. Will the original cast come back?
A part of me thinks that they'll get a brand new cast (a new generation of students at Constance Billard School for Girls and St. Jude's School for Boys, perhaps). However, the original cast members who are down for a revival might reprise their roles as guest appearances. Or, maybe it's their kids who will be the main cast, and they'll stick around and have their own side plot like Lily/Rufus? The possibilities are endless.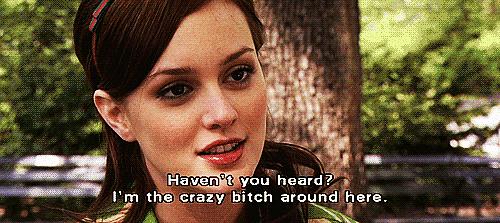 2. Will there be more POC?
The show has had many characters join the main cast over the years, but few of those were POC – unless you count Nelly Yuki or the Thorpe family during Black History Month. I hope they change this up if there is a revival because the show is set in New York City, which is full of diversity.
3. Will it be a little more realistic?
The characters often got away with practically murder, without any real consequences other than Gossip Girl spilling the beans. They were drinking, partying and hooking up with older people while still sophomores and juniors in high school. At some point, they all quit college, too, and were getting great jobs. I get that they were rich, but none of this was really explained. I assume a lot of it was done to keep the drama moving, so will this be the same approach taken in the revival?
4. Will the side characters come back?
Are we going to be able to see more of Georgina, Carter, Ivy, Juliet, etc? I feel like Hilary Duff would definitely be down to reprise her role as Olivia, but not sure if she'd be down for another threesome. Would anyone even want to see one, either? I mean…how useless was that part?
5. What the hell was up with Jenny Humphrey?
Not only did she disappear from the show during season four, but apparently she also knew that Dan was Gossip Girl? That's fucked up. Since her departure, we got regular updates on her during season five and  six. Towards the end, she made an appearance, and it was said that she worked as a fashion designer for Blair. But that wasn't enough information. For how long did she know Dan was Gossip Girl? Because Lonely Boy put Little J, his younger sister, on blast a couple of times. Did she have a hand in some of those blasts? Did she confront him? I NEED TO KNOW.
6. Is Dan still writing books?
It took Dan almost all of high school to finish his book, Inside, and it pissed off a lot of people. Especially Serena, who he ended up marrying. I guess she and the others got over it. But is Dan still writing books? Are his topics of interests still the same? How was he not sued for his hand in not only exploiting/slandering all of his family and friends, but also being Gossip Girl?
7. Why was Dan Gossip Girl?
It made absolutely no sense. He put himself on blast a couple of times, too, so what? Honestly, this reveal was so…confusing that I still have a hard time grasping it to this day. I'd like for there to be more light shed on revelation. In fact, I want a remake of the previous six seasons where every situation is explained as to how Dan could be Gossip Girl, thanks! I mean, the guy put everyone he knew, including himself on blast. He even said that Serena, the apparent love of his life, had an STD. WTF? And everyone, especially Serena, was so okay with this? Right.
8. Will there be a new Gossip Girl?
I feel like it would make sense. Gossip Girl left a legacy, no matter how evil and downright illegal it was (all that stalking and no restraining order against Dan…wow!).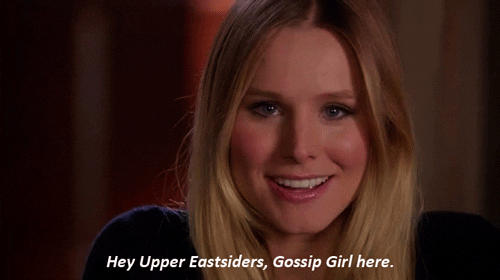 ---
Do you agree with us? Let us know your questions and thoughts about a GG revival!