Every fashionista knows the LBD is the most essential item in her closet. But just in time for summer, it's time for the coveted black dress to step aside and let a new clothing staple emerge: the LWD.
The Little White Dress is the ultimate complement to your summer wardrobe. However, like the LBD, this dress takes time to find the right fit and length to suit your needs. And the more versatile the dress, the more often you'll wear it all season long. These six are all budget-friendly, so you don't have to worry about breaking the bank and saving money on other things, like those shoes you've been eyeing for days…
1. Lace Strappy Dress, $65, Topshop.com
Girly lace makes this white dress feel extra special.
2. Kimichi Blue Drop Waist Raceback Dress, $69, Urbanoutfitters.com
This cover-up-like dress goes from the beach to a night out.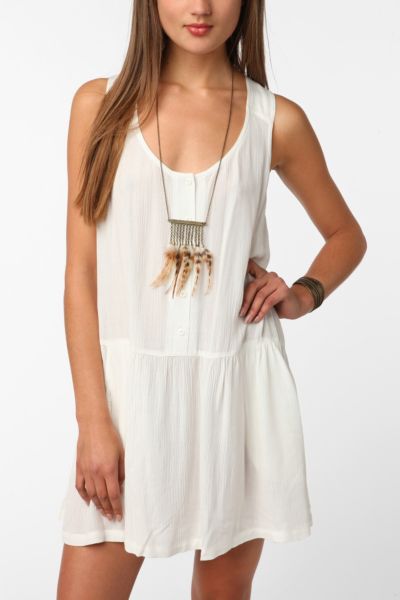 3. Pretty Penny Ballerina Dress, $119, Piperlime.com
The chic black piping makes this dress worth the splurge.
4. Tie Waist Tank Dress, LA Made, $92, Piperlime.com
The coziest LWD you'll ever find.
5. Shaded Lace Shift Dress, $24.80, Forever21.com
Ideal for drinks with the girls.
6. ASOS Shirtdress with Elastic Waist, $43.91, ASOS.com
The LWD is perfect for work when paired with a bright cardi, and the elastic waist makes it easy to adjust to your body.