2016 quickly keeps turning into a year of firsts – my first piece of furniture hand-picked and owned exclusively by myself, my first solo jump from an airplane, and now, my first visit to Eastern Europe. While we did have a sort of itinerary planned, we ended up steering quite far away from it, and some of us quickly realized we hadn't come fully prepared. Seeing as summer is drawing to a close, and some of you might be contemplating a visit to the Balkans to make the most of the remaining warm weather, here's my version of the ultimate European packing list. Hope it helps!
---
1. Use sturdy luggage.
What I've quickly learned is that if you are planning to go on any sort of tour at all, chances are your suitcase will spend a large portion of time either flying through the air with the greatest of ease or rattling on a bus. Choose your bags accordingly! We had a pretty nasty shampoo incident, so make sure your luggage can withstand any amount of shaking, without coming completely apart.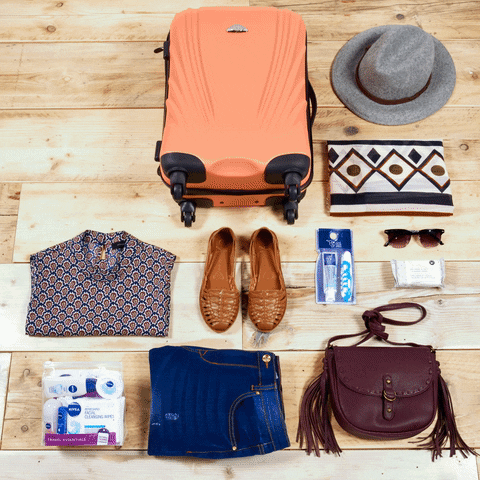 2. Don't bring a lot!
Another important point: pack light! There are shops which will make your head spin, and the prices are often more affordable than in the EU and the US. Even if you are not planning on it, you will most likely end up buying a bunch of things (I came home with three jackets, and I only really needed one). I know we mostly associate shopping trips with Spain or France, but trust me, you will shop! To that end, don't stuff your case in advance.
3. Pack versatile clothing.
If you plan on touring churches belonging to the Orthodox faith, bear in mind that you might need to wear a skirt, or even a headscarf, to be allowed entrance. This should however in no way discourage you from going! The architecture is amazing, and the churches are nothing like in the UK or the US. You can often find amazing souvenirs as well as booklets about the particular monastery you are visiting.
As for the rest of your outfit, pack a light jacket, as the weather can be unpredictable, especially in spring/summer. Don't pack too many shoes! Do pack an outfit you can wear for a night out – Serbia for example has an insane amount of nightclubs in the capital city, and dressing up for the occasion is a must. You know the rest: enough underwear, plenty of socks.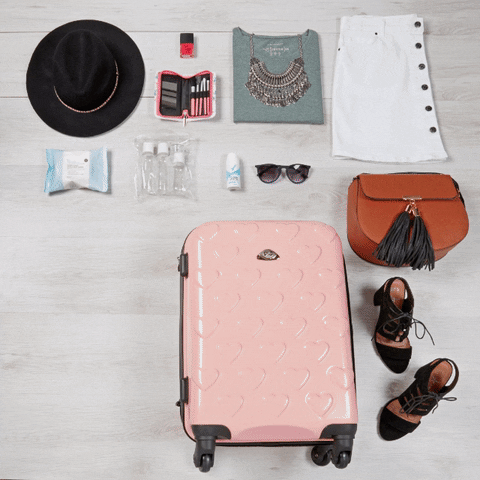 4. Definitely bring a medicine bag.
Basically, pack everything you think you might need – especially if you are taking any prescription medication. You don't want to be stuck in a country where you don't speak the language needing to make an emergency stop at the pharmacy.
Another expert tip (which I got from my friend at Body Nutrition): pack probiotics. You'll probably be eating dishes your digestive system is not used to (I recently read a study about the effects of probiotics on weight loss too – not quite what I thought it would be, but good to know).
Other than that, sleeping pills might come in handy. And don't forget to pack your birth control if you are on the pill (I packed an extra box, as I managed to lose my bag during our last trip to Paris).
5. Have tech gear on you.
Depending on where you're coming from, you might need a plug adapter, as all the sockets are likely different than your home country. USB cables, chargers and extra batteries are also a must. Choice of camera is up to you – we only took our phones. Speaking of phones, reception is great, but you might get charged extra if you text or call a lot outside the EU. Make sure you check with your operator before catching your flight!
---
Even if you do forget to pack something, no worries – you can find everything you might need in Europe. However, communicating with the locals might be just a bit of an issue. Most of them do speak amazingly good English, especially the younger crowd. The people are super friendly and will point out restaurants and hostels that are not in your guide.
All in all, I wholeheartedly recommend exploring Eastern Europe – most of us have Paris, London and Rome in mind when thinking of Europe, but I've really learned there is so much more to discover! Happy traveling!