After scouring job listing websites or persistently pestering a random relative that has a connection at that dream company… guess what? You have an interview! You probably already tweeted and posted this news on Facebook but now the reality of the situation is sinking in. You realize that yoga pants, your college hoodie and Uggs are not going to make a professional first impression. Before you run to the nearest mall and buy the standard dress slacks, jacket and button down shirt combo…here are some things to think about.
1. Think about the company's persona and what employees wear on a daily basis.
You are not going to dress the same way for an interview at J.P. Morgan as you would for an interview with Free People headquarters. What type of image does the company you are applying at portray? Mimic that image.  If possible, ask someone you know that works there what is the normal dress , then upgrade that typical ensemble. If you look like you fit with the company image you already have an edge on other applicants.
2. You want to stand out but not in the "I'm individualistic and do not take orders" type of way.
Facial piercings, wild hairstyles, colorful hairstreaks, beads, tattoos and all other alternative appearance improvements should be tastefully hidden for an interview. Take my friend, Mimi, as an example. The first time I saw her was for her interview. She appeared to have a cropped hairstyle, no piercings and dressed conservatively. Her professional appearance emphasized her reliable attitude and got her the job. Flash-forward to the first day of work—she walked through the doors and I didn't recognize her. Who was this chick with a mohawk, nose ring and a huge tattoo of Hawaii on her shoulder? Oh, Mimi…the girl who interviewed a week earlier in a knee-length pencil skirt and blazer. Once she was hired she had let her freak flag fly! We worked at an artistic clothing company so her laid back look was embraced but I don't think she would have been taken so seriously during the       interview if she hadn't toned it down a bit.
Make your interview outfit more personalized by accessorizing with a statement necklace or pops of accents colors with a bag, shoes or tie. Remember details like a watch, a suitable bag or briefcase and a tamed hairstyle. Dressing for an interview is not the time to channel your inner Ke$ha.
3. It's always better to be overdressed than to be  under dressed.
Still not sure if you should pull out the suit? When in doubt, dress up. I had a friend who was applying for a job with a beach resort the summer before he went to law school. He was aiming to get a job as a beach attendant. However, he was going through the resort's human resources for the position and wasn't sure how much he should dress up. My friend chose to wear a suit and dress shoes. With his resume, personality and attire he ended up getting a position working at the front desk which was much better hours, less labor intensive and better pay. Not mention he also made excellent networking connections with guests. Flagging away seagulls or rubbing shoulders with business executives? You take your pick.
Ok now for the fun part—visuals.
Formal interview attire– best for jobs in the field of business, medicine, science and law.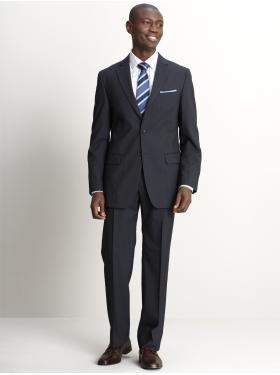 Interview attire for jobs in the fields of arts, communications, style— what you would say is a more "creative" job.

Add a blazer like this from J. Crew to dress up the above look-

And add some "pop"-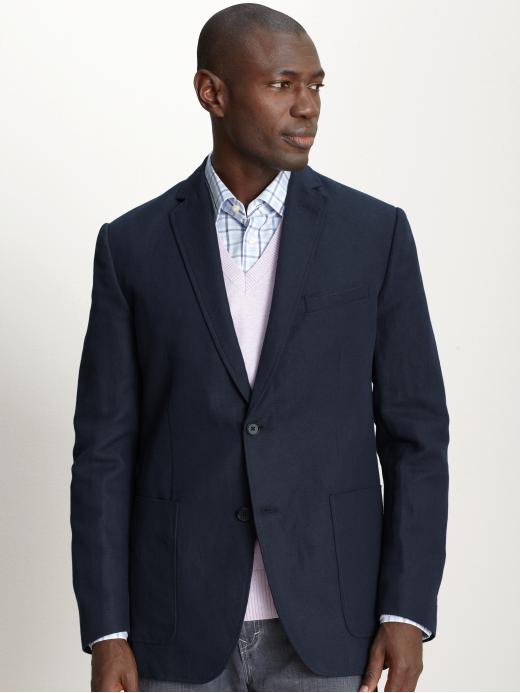 Contributed by Devon Haley