Given the Olympics have officially begun, there are a ton of crazies we need to know everything about.
In honor of the 76th annual Hunger Games I mean 2014 Winter Olympics, the next "Wait…Who's That?" is…
Liza Temnikova
…Because did you SEE the little Russian girl flying around in a nightie during the Olympics opening ceremony on Friday night?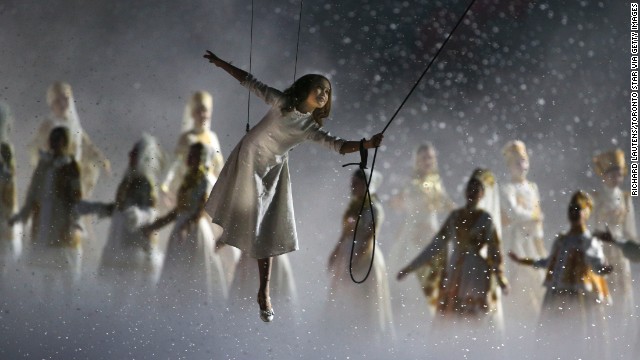 Liza Temnikova, who has been doing gymnastics since she as 6, won the role of the character Lyubov (which means love) after attending an open casting call.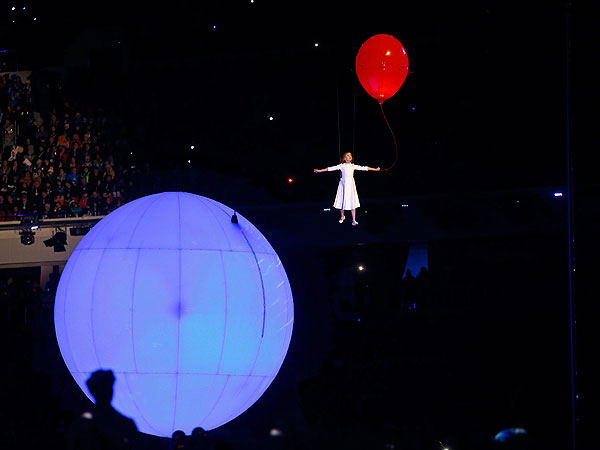 Since the ceremony's theme was "Dreams About Russia," (lol) Liza's character was made to be dreaming….about Russia.
The cute 11 year old is from a neighborhood north of Sochi and is daughter to 2 taxi drivers.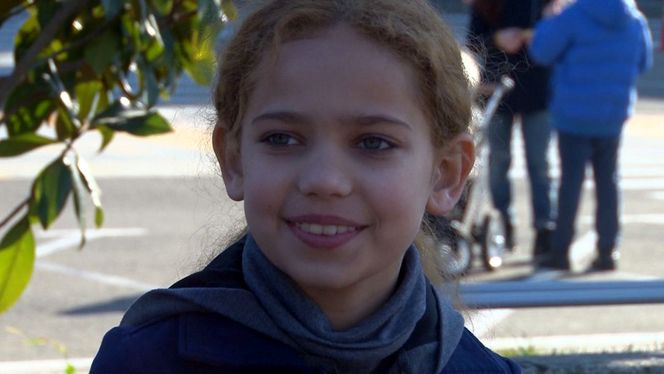 While her character was superrrrrrrrrrrr freaky, kudos for the HELL that must have been rehearsals for that bit.
Here's to Liza starting her career — hopefully she will be part of the 2020 Russian Olympics gymnastics team!!
Can't wait to see what other weirdness is to come!!!