Watching an award show, reading a magazine, sitting in a meeting, the Superbowl…there will always be that random name that comes up that makes you go like WAIT I think I know who that it is but…. let me Google. Here's your next "Wait…Who's That?", our daily reminder of that B+ to C- celeb that you definitely want to know, but just forgot.
Today's "Who's That?" is…
Russell Wilson
…Because he was the Quarterback who won the Superbowl last night.
You probably were like "he's soooo short!" when he ran out onto the field. #511
But then the Seahawks were up by A LOT, and the commercials were sucking, and you were all like "OK he's a little man of mystery power."
DOB 1988…meaning he is a fellow quarter lifer, straight out of Wisco.
BUT WAIT WHY IS HE MARRIED?!?!?!?!
And even though he didn't win MVP….(Malcolm Smith did)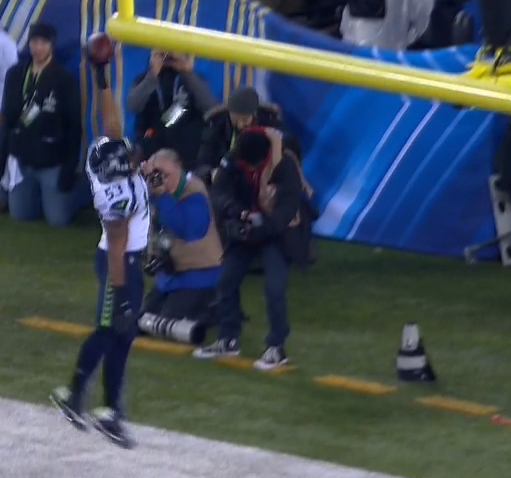 He is a future million dollar man and deserves a Mazel of the Day.
DO LESS BRUNO.