We are here to help you be more efficient with your time, clearly by saving you one Google search a day. Here's your next "Wait…Who's That?", which is our daily guess of the random who you want to stalk, but just can't find the time.

Today's "Who's That?" is…
Gus Kenworthy
…Because he won the silver medial in slopestyle skiing and decided to delay his departure from Sochi because of the paperwork he needs to fill out to adopt 4 stray puppies and their mom.
Gus, a 22 year old skier from Telluride, Colorado, was part of the historic sweep by the United States in slopestyle skiing, which made its Olympic debut just this year.
But his claim to fame is his love for the many Sochi stray dogs — the amount of strays have been one of the many issues since the Olympic games began in Russia last week. Sweet Gus found and developed parental skills for 5 pups near the media center at the base of the Sochi ski mountain.
While the party for him begins back in Colorado, he is trying to vaccinate and prep his mushy Russian "sobakas" to bring back home.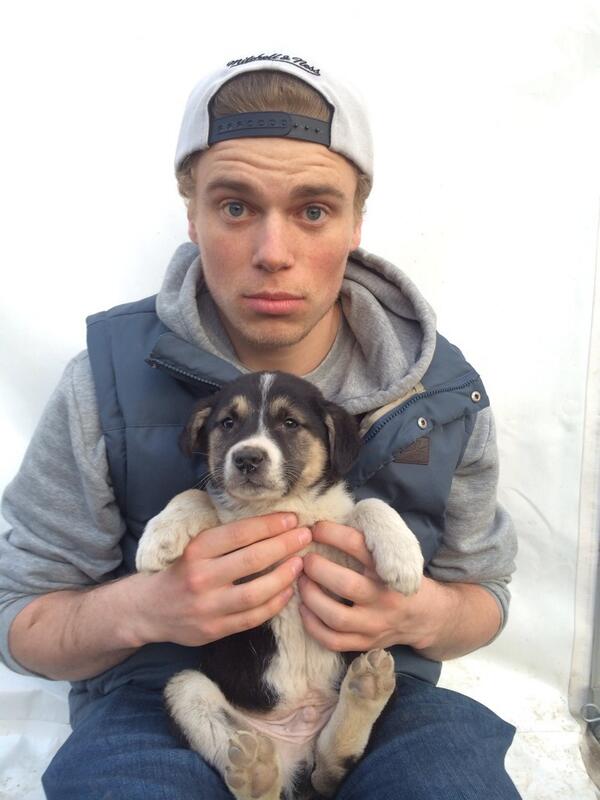 He is such a cutie softy heart throb and inspiring other athletes to steal I mean adopt dogs too! Unfortunately for us cougars, he may be dating US figure skater Gracie Gold…still not confirmed.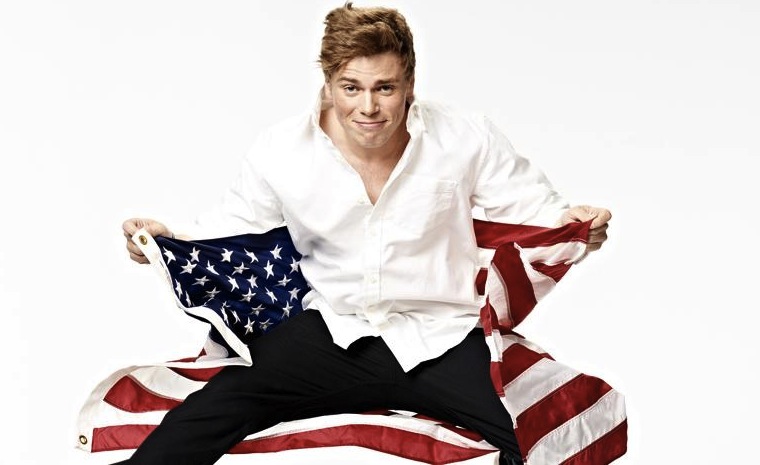 He's gotten more media attention than the gold medal winner (insert Google search for gold winner olympics slopestyle) and even has received tweets from celebs looking to fuck.
https://twitter.com/MileyCyrus/statuses/435125985030074368
He has only one flaw: