After spending a too-long weekend in sunny Boynton Beach (turn down your noses people with Boca grandparents), I currently have knowledge of every movie currently in theaters (thank you Sun Sentinel) which has led myself to realize a really important unanswered question I have had for weeks…WHO IS THAT blonde in the new movie Endless Love?
Now that I think about it, she has been blowing UP the On Demand commercials that you can't fast forward and was discussed in depth by the weird news guy that is always on the taxi TV (see way below). And then she was the subject to my two hour discussion about what movie we would see after dinner (6:30PM showing).
Today's "Who's That?" is….Gabriella Wilde
…because she is that blonde, way way to pretty, sweet, real-life British accented model/actress that you forget you are jealous of because she's not that that famous.
The film she is currently starring in, Endless Love, was released on Valentine's Day and is about "young love" between a rich girl and a poor boy. It got a 16% on Rotten Tomatoes. Wikipedia has a great spoiler if you are actually interested.
Fun Fact: Brooke Shields starred in the 1971 original, which got a 25% on Rotten Tomatoes. Well of course it was a great idea to remake it!
Gabriella is our age, born in 1989 in Hampshire, England. She is most known for her role as that popular girl in that movie Carrie with Julianne Moore (LOL what). And Three Musketeers.
She was the betch who just WATCHED sweet Carrie get her period in the lockeroom.
She is also the half sister and BFF of Prince Harry's girlfriend Cressida Bonas. RAN DUHM
Most interesting — she was scouted by Naomi Campbell at age 14, joined her agency and has since appeared in campaigns for Abercrombie & Fitch and Burberry.
then. I would have saved that bag.

now. She's SUCH a Burberry model.

She also had a kid at 24 and is engaged to a normal. Over her.
CAUTION: This is the only picture I could find of her pregnant.
 ***
Wait…Who's That?
We are here to help you be more efficient with your time, clearly by saving you one Google search a day. Check back for your next "Wait…Who's That?",  our frequent guess of that random who you want to stalk, but just can't find the time to.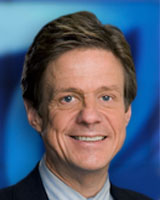 Sandy!