If it's up to me, you'll RSVP.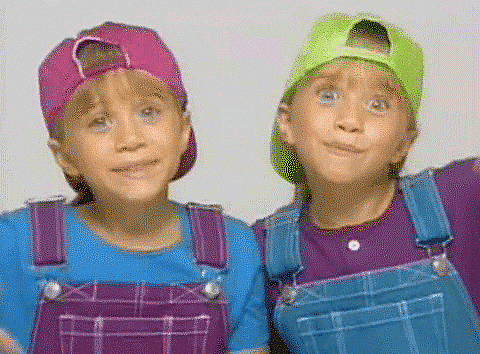 Deadline announced Nickelodeon acquired rights to air a series of movies, TV shows and music videos starring MK and A that defined our childhoods. The block includes So Little Time, The Adventures of Mary-Kate & Ashley, the You're Invited series, to cult faves Our Lips are Sealed, Winning London, Holiday in the Sun, When In Rome, and finally, MK & A's music videos.
This comes right after the announcement of "Fuller House" on Netflix, and we couldn't be happier.
Here's the full lineup:
Series:
The Adventures of Mary Kate & Ashley (10 episodes)
You're Invited to Mary-Kate & Ashley's (10 episodes)
So Little Time (26 episodes)
Mary-Kate and Ashley in Action! (26 episodes)
TV Movies:
Mary-Kate & Ashley's Fashion Forward
Our Lips Are Sealed
Winning London
Holiday in the Sun
When in Rome
Getting There
Sweet 16 and Licensed to Drive
The Challenge 
Music specials:
Mary-Kate & Ashley Olsen: Our Music Video
Mary-Kate & Ashley Olsen: Our First Video
The block starts with So Little Time on Monday, April 27 at 7:30 PM. And, for your listening pleasure, an MK & A classic: