Oh good it's Valentine's Day again – but good news for you – you have have someone you are madly in love with.
You ask your boo what he's got planned for Valentine's Day and see this…
You immediately feel your face get hot and the anger start to boil in your body

But you mash it down because you're a lady and give him a few subtle ideas of what you could do together for the night.
Your man finally gets his shiz together and tells you to prepare for a night of romance which for you is code to do some…
Now with your fierce outfit, you gotta do everything in your power to look good for your man which means this…
This…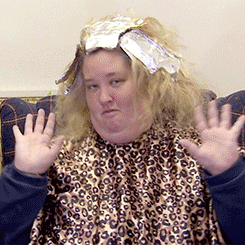 And this…
With everything tucked, taped, and zipped you are ready to go!
Only to see your boyfriend bought you a huge box of chocolates – doesn't he know you didn't want them but secretly kinda did…
Your boo is amazing and he totally wine and dines you because he's a good gent and knows the way to your heart
When you get back home it's time to get down to some sexy time
But you get in bed and look like this
Thank god he loves you unconditionally