Your daily dose of who you probably should have already Googled.
Today's Who's That? is…
Michael Sam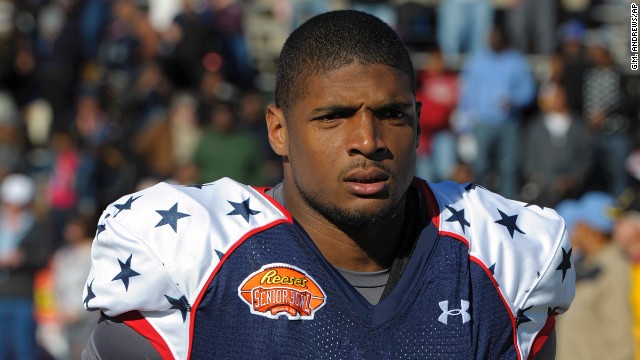 …because on Sunday he came out to the world as a proud gay man, becoming possibly the first National Football League player who is openly gay.
Michael is a talented, All-American defensive lineman from the University of Missouri who is a top pick for the NFL.
Originally from Hitchcock, Texas, Michael did not seem to have the easiest upbringing, and his announcement this week has proven that he is one hell of a courageous man.
With sex marriage being such a hot topic in America, the NFL responded to his announcement, which is receiving significant both positive and negative media attention, "We admire Michael Sam's honesty and courage. Michael is a football player. Any player with ability and determination can succeed in the NFL. We look forward to welcoming and supporting Michael Sam in 2014."
Critics can suck it. This guy is amazing, strong,  and a true role model for so many young people who may be facing similar struggles. I'd 10000000% love to draft him for my 2014 fantasy league.